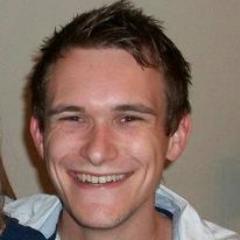 Hello there
I'm Matt McComb, a software developer from Northern Ireland.
I work for Instil as a Software Consultant.
What I Do
I like to write software, be it web, mobile or desktop – I guess I'm a bit of a polyglot.
I feel most at home when I'm writing Android and iOS mobile apps or web apps using Play! or Ruby on Rails.
As well as writing software I get a kick out of teaching others how to code. I currently deliver a range of courses teaching iOS and Android mobile development and have talked on numerous occasions at local developer groups.
What I'm Working On
Aside from the day job I have a number of side projects that I work on to satisfy my interests and learn new skills.
TripNI – an iOS app that lets users of the Northern Ireland public transport system plan trips on local bus and rail networks. Currently in use by several thousand users the app has received rave reviews.
RelativeDateDescriptor – an open-source iOS library for describing time intervals in a human readable form.
Coloroids – a retro-style iOS game written from scratch as an exercise in learning about game engines.
Say Hello
If you'd like to get in touch with me feel free to drop me an email at mattmccomb(at)gmail.com.
Follow Me
Twitter: @msmccomb
Github: MattMcComb
StackOverflow: mattmcomb
LinkedIn: Matthew McComb