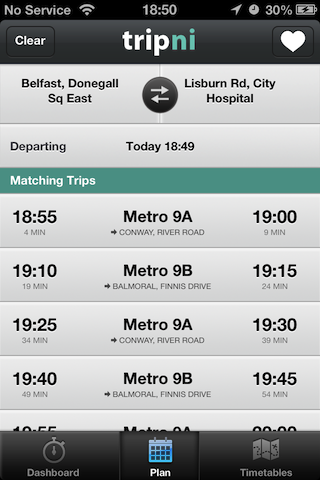 As a developer I love to makes peoples' lives easier. In particular I am fascinated by how 'smartphones' can offer new opportunities to enhance how we interact with the world. One such opportunity is the ability to change how we travel and find our way around.
Which is why I'm extremely excited to finally talk about TripNI – a mobile app which aims to help public transport user's in Northern Ireland utilise our bus and rail services.
TripNI will initially be launched for iOS devices (iPhone, iPod Touch and iPad) – with an Android version to follow. If you would be interested in testing the app in the coming weeks then feel free to sign up as a tester.